Level up! Boss fight
In the past couple of months I have been tasting and analysing a lot more wines than I have ever previously and, as I mentioned, I wanted to chronicle my little revelations on the way. But much like the indomitable avatar that you start with on your favourite RPG sometimes you come up against an obstacle even if you lack the experience. You've hacked through a few drones, collected coins, bought your first armour upgrade. It's time to take on a challenge.  It's time to take on your first boss fight
The Rules!
1. No prior reading/Googling: What did I taste?
2. Compare to expert reviews. How much did I agree/disagree?
3. Re-taste again after reading reviews. What did I miss? What did I get right? What did I get wrong?
The Boss
Ringbolt Cabernet Sauvignon 2012 Margaret River
My Notes
Aroma is not so strong with a hint of leather and dark fruit.
Has a nice and firm tannin structure. Definite chocolate characteristics which moves to a green earthiness (get a flash of green peppercorn), brought together nicely with a touch of acid. Slight minerality and there is a familiar fruit I can't pin down. Ends on tobacco from the oak.
Reviews from others
(Click to toggle open)
"The wine is at full depth with a bold crimson red colour and purple tints with the nose giving excellent fruit intensity showing cassis, vibrancy flowing through into evocative aromas of forest-floor. On the palate, the wine opens with a lively intense blackberry compote, progressing into the complex sumptuousness of dark chocolate characters and finishing with stylish tannins that continue the experience long after the wine has left your mouth!" - Ringbolt
"Mid to full depth in colour, purple crimson hue. The nose displays fully ripened fruit with red berries, curry leaf, cassis and oak barrel spiciness. Ringbolt is generous and inviting, opening to plush red fruits while building a full mid palate fleshiness, leading to a complex meld of fruit, briar and edgy tannins. A modern styled Cabernet wine, the palate sensations are long and refreshing." - WineAustralia
"The 2012 vintage of this consistently good red is full-bodied, smooth and succulent, with prominent flavours of black currant and cherry. The telltale hint of mint, classic to Australia's relatively cool western Margaret River region, is here, too, as is an intriguing whisper of mossy earth." - The Globe and Mail
The Fight
Wounded: 
-I know that cassis is berry characteristics but am not confident labelling my generalised description for dark fruit as cassis. In addition I could not determine a specific fruit (eg. blackberry, blackcurrant) although the reviews themselves seem a bit all over the place with regards to this with fruit descriptions spanning the range of all berries.
-I was sure I got a hit of tobacco on the back but no other reviews mentioned it.
Misses: 
-After tasting again I felt that I may have misinterpreted mint as acid. This could also be mixed in with my connection with green peppercorn.
Hits:
Correct! I felt like my description of tannins as "firm' could equally apply as 'edgy' although I am not sold on describing them as stylish (fedora-wearing tannins anyone?). I thought my description of green earthiness was accurate and equivalent to "forest floor" from the other reviews.
Double damage! This was the first time that I have noted chocolate characteristics in a wine and I certainly got that "Level Up!" feeling. The chocolate was clear from beginning through the length and although only one reviewer agreed with my descriptor, I felt a wave of reassurance in the confirmation of picking up a new flavour.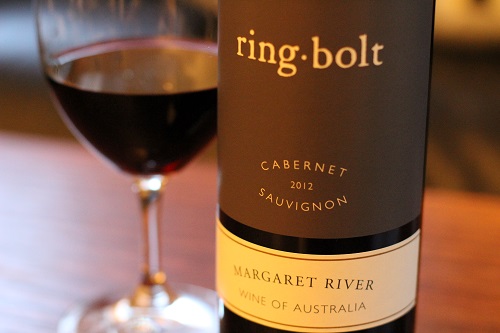 Thoughts:
Well that was fun! Seeing as my palate is still in the infancy of development I was expecting a few missteps but surprised myself with the similarities of my notes compared to reviews from experts. I found with this challenge that I was more focused and analytical with my tasting, like a tiny avatar marshalling all his skill and equipment to overcome his first boss monster. I am a long way from
deductive blind tasting
but feel pretty pleased with getting my feet wet at the shallow end of the pool. Tune in next time to see my avatar take on bigger foes, develop his skill and turn into the swashbuckling hero that wine tasting deserves.
More posts from this series: