Continuing our Yarra Valley tour (part one: Innocent Bystander can be found
here
), the next day we stumbled on the Coombe The Melba Estate on a tip while buying delicious pork products from the Happy Valley Free Range Farm (http://www.freerangefarm.com.au/). This turned out to be a most fortuitous decision on the fly as not only were we treated to a lovely lunch, fantastic wines but also a little bit of a history lesson.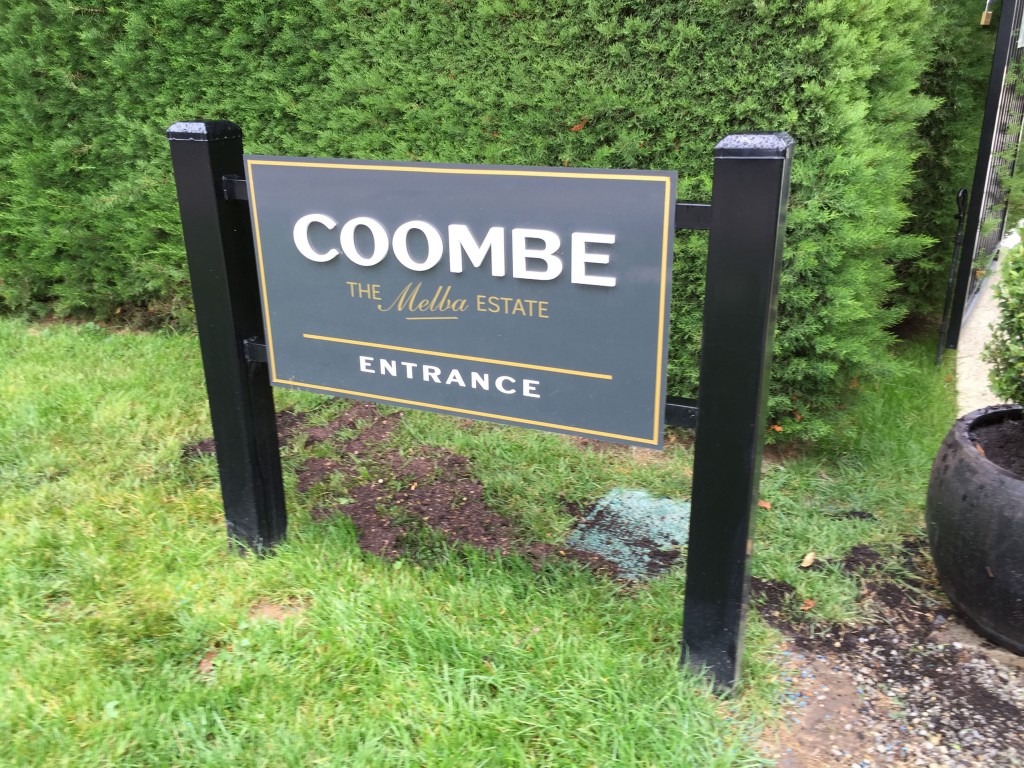 The Coombes Estate was owned by Dame Nellie Melba, one of the most famous singers of the late Victorian Era/early 20th century and the first Australian to achieve international recognition as a classical musician. The legendary chef Escoffier created the Peach Melba dessert in her honour and her face adorns the Australian $100 note.
Not only does the estate host a cellar door and restaurant but also a museum which displays artwork and jewellery owned by Dame Melba.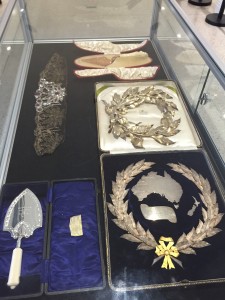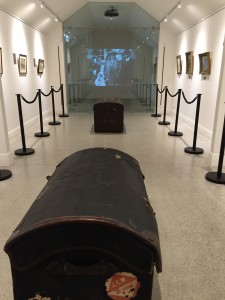 Clearly Dame Melba's taste of fine things reaches through time. The grounds have manicured greens and towering carved hedges. A very heady sense of sophistication and elegance permeates throughout the estate. This sophistication extends to the the stylish dining room and the long marble top for tastings at the cellar door. Some may say the marble makes it look a bit too cool and clinical, but I like marble. I like marble a lot.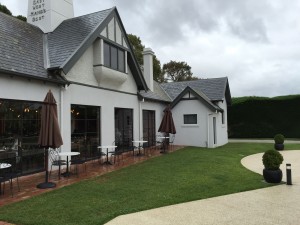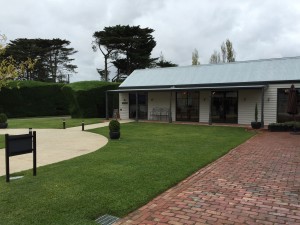 Arriving around lunch time we were a bit too hungry to head to the cellar door first. Despite the upper class impression (and associated potential snootiness) service is absolutely warm, friendly and inviting. The dining room filled with older generation during the weekday and our waitress remarked that "It is a bit louder today than usual". Those octogenarians know how to party in style.
My lunch was a pappardelle (thin and slippery) with slow cooked beef ragu (thick and dark with the promise of evil pleasures).  I don't usually do this but I used a piece of bread to mop up the last vestiges of ragu off my plate. If no-one was looking I would have licked it clean.
The Wines (standouts in bold):
2012 Nellie Melba Blanc de blancs: Sparkling, nice blend of citrus & yeastiness. creamy body & good length.
2013 Coombe Farm Chardonnay: Subtle oak nice length and body. Pleasant oiliness which adds to nice length of the wine
2013 Coombe Farm Pinot Noir: Slight leathery aroma. Cherries on the front which continues as a pleasant tartness to the wine. Tannins are fine and lend a velvety texture. Has a nice length although falls a little short. The winner*.
2012 Coombe Farm Merlot. Spice and fruit on the nose. A well made wine but on the sweeter side and not really for me.
2012 David Mitchell Cabernet Sauvignon: is elegant with a very nice length. Dark fruit, some savoury notes and complexity, firm tannins. Very interesting and sophisticated. A standout*.
2014 Shiraz, tasty but a bit tannic and green due to it being very young. Could use aging but fine drinking now. According to Coombes this is their first time to release a Shiraz.
It strikes me as amazing (although of course no coincidence) that the elegance of the estate translated to their key characteristics of their wines. Refined, restrained and classy.
Coombes Estate, in addition runs garden tours 10 am and 2pm but must be booked.
There are two locations for cellar doors, the Coombes Farm and Coombes Estate. Review above is for Coombes Estate.