Duvel Belgian Golden Ale from Duvel Moortgat
The Beer Review:
Aroma: Slight yeastiness on the nose backed by citrus notes.
Taste: Light, quite a creamy length with a lively front. Mild yeast and breadiness. A very interesting beer as the bubbles and slight acidity give way to a creamy length.  Hops are nicely balanced, not overdone and leaves slight bitterness on the aftertaste. Finishes very dry. This is a beer primarily concerned with texture. Interesting and remarkably smashable (9.5)
Winner: Duvel
Duvel beats the Beechworth Pale Ale. But I feel that they are very different beers. The Duvel is a premium beer (with a premium price tag) to be drunk at a long wooden table in a fancy glass. The Beechworth Pale is to be drunk by the 6 pack out in the sun.
So winner is Duvel, but if the Beechworth Pale Ale held home court advantage (eg. at the beach) I think it could pull out the victory.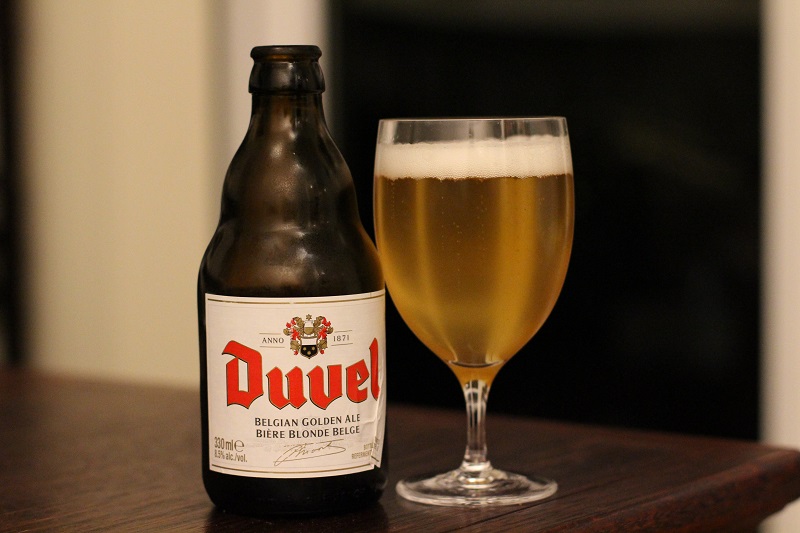 Second opinion - More reviews for this beer