The Point Pale Ale from John Boston
The Beer Review:
The styling of the beer label has a close resemblance to James Squire beers (One Fifty Lashes Pale Ale and The Chancer are two that spring to mind). Based on the price point I had low expectations. I prefer my Pale Ales to be at the hoppier end of the spectrum with the offering from 4 Pines being my benchmark. This unfortunately veers towards the other end and has a more "commercial" taste. It has an initial hoppy taste of a Pale Ale but not that strong and it disappears quite fast. The rest of the beer tastes a diluted and unremarkable. Hard to write about something that doesn't elicit any emotions because it lacks any distinguishing features. I'd drink it but it's not something I'd remember nor seek out to buy.
It's a beer for watching cricket with, at the end of the day you're not going to remember much about the game nor the beer.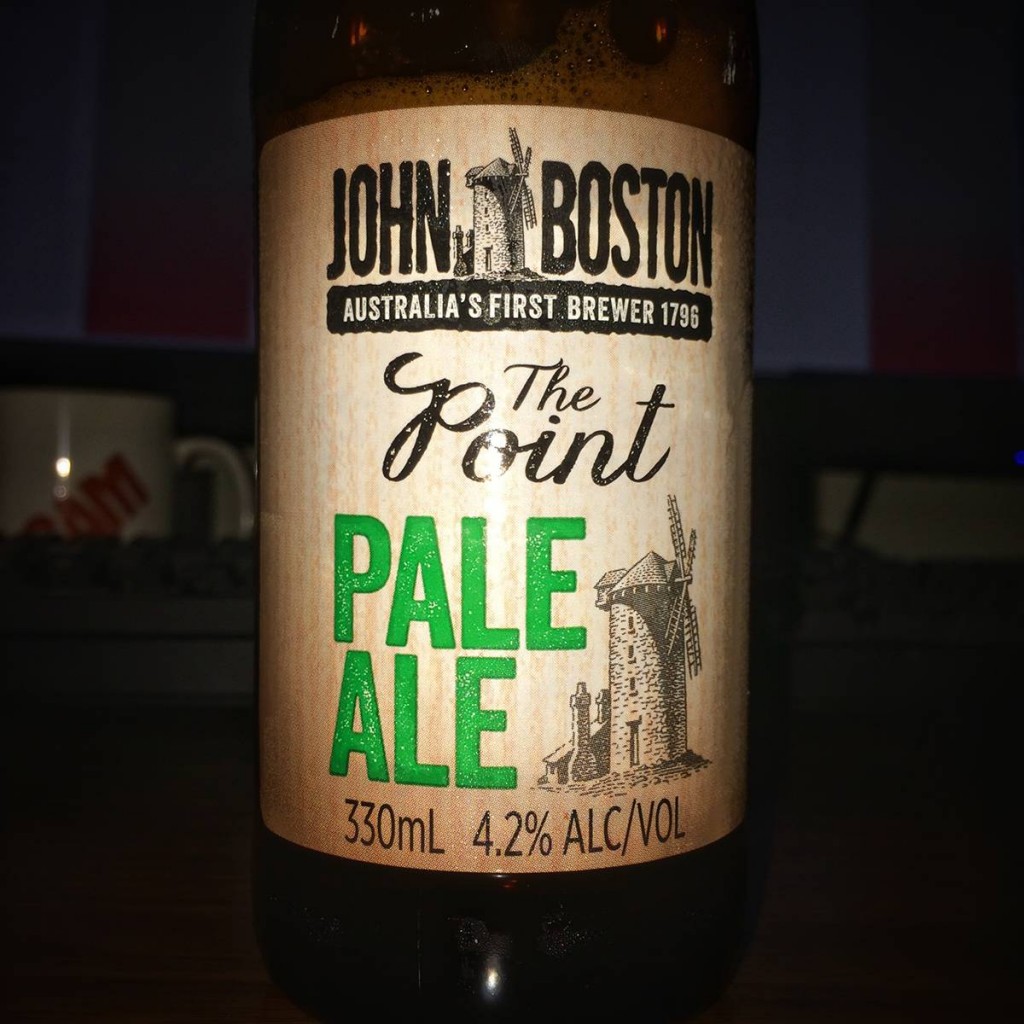 Second opinion - More reviews for this beer