Prairie Ale from Prairie Artisan Ales
The Beer Review:
Has an odd smell that I'm starting to associate with saisons. but can't pin down.
An intensely savoury beer barnyard funk, a clean mid length held up by the bubbles and leaves the continued savoury taste in your mouth.
A very challenging beer especially for those used to pale ales/IPA's. Complex and exciting.
If this was a conversation it would be a heated intellectual debate.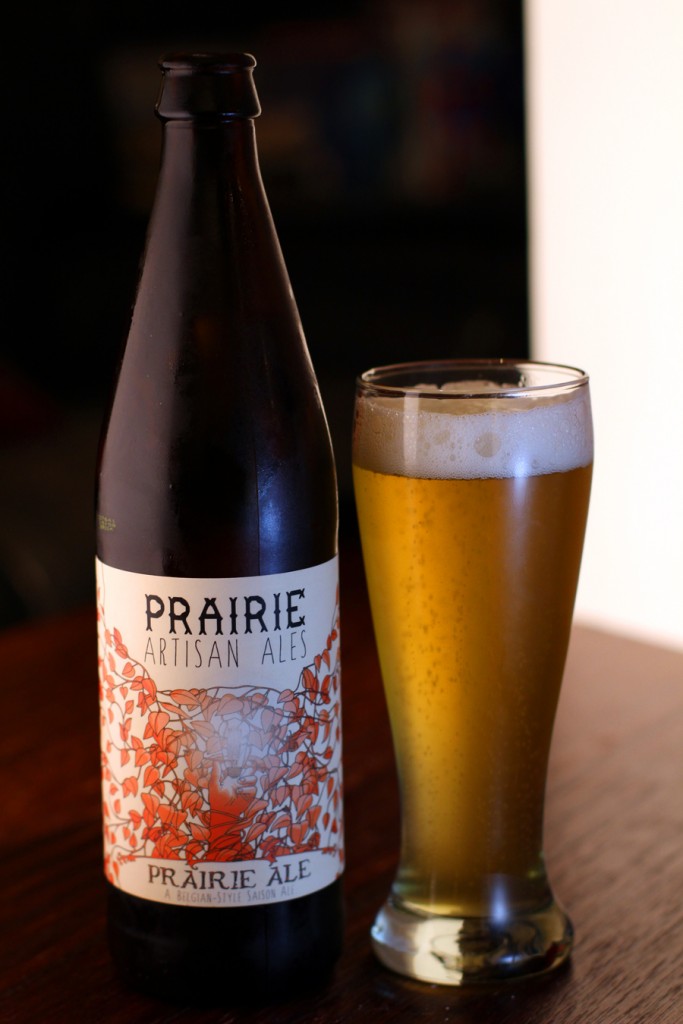 Second opinion - More reviews for this beer