Saison from Stone Brewing
The Beer Review:
Saisons are my beer of choice at the moment (although truth be told I am still quite vague as to what makes a saison, a saison). Not as foamy or bubbly as I usually expect. Starts with a hint of barnyard funkiness, some spice and finishes clean and refreshing with pepper on the end.
If this was a meal it would be a rare pepper encrusted tuna steak.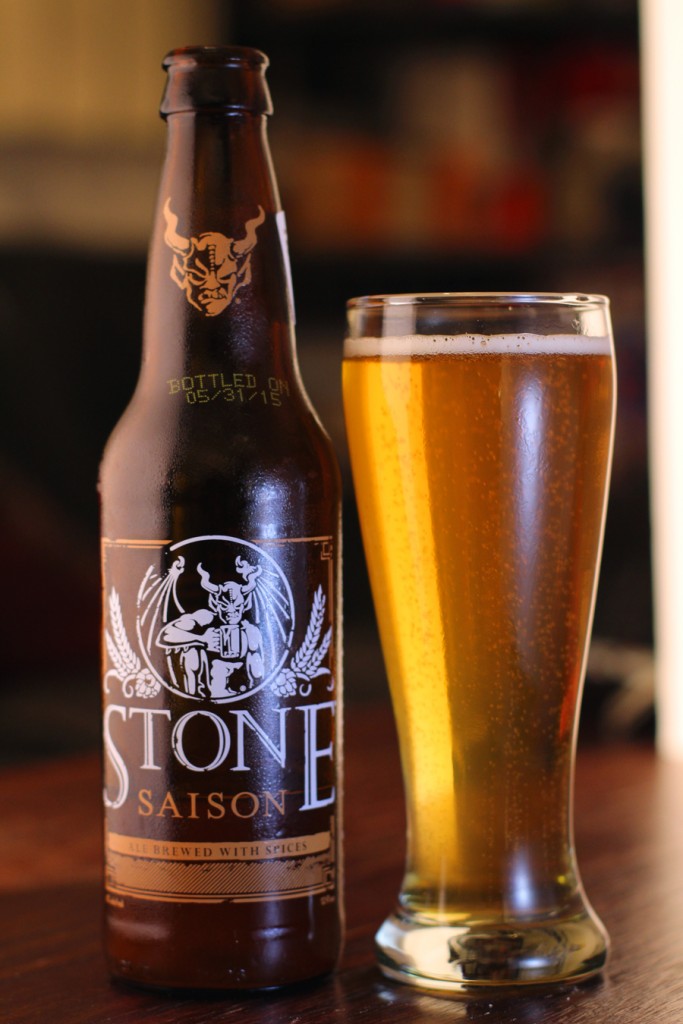 Second opinion - More reviews for this beer