Chianti Classico Riserva from Carpineto
The Wine Review:
Aroma: Clear oakiness on the nose and I also get a distinct whiff of glue?
Taste: Cassis and red fruit. Cherries with a backdrop of liquorice. The wine starts off light but the fruit, oak and tannins come on strong at the end. The flavours escalate like a crescendo. Tannins quite sticky, probably could use more time in the cellar.
Pretty good but very different to what I'm used to.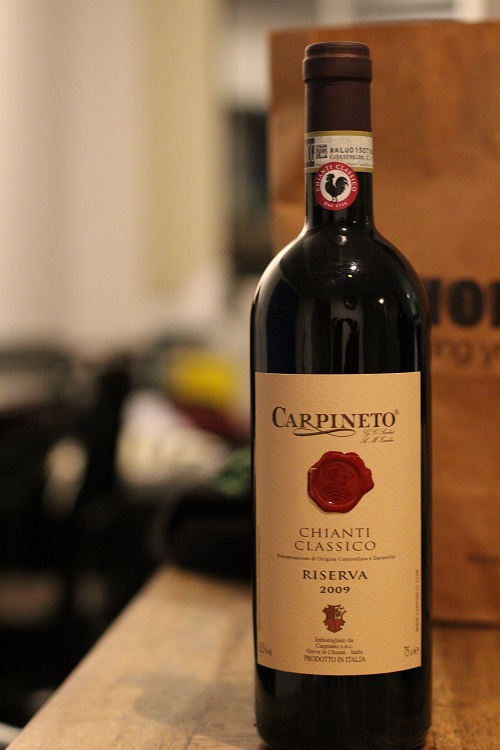 Alternate years - Reviews of a different vintage
Second opinion - More reviews for this wine