Cabernet Sauvignon Hilltops from McWilliam
The Wine Review:
The 2for1 at Dan Murphy's this month.
A: Heaps of oak toasty. Lots of vanilla and blackberry. Very pleasant aromatics even straight out of the bottle
T: Savoury intially, followed by sweet fruit blackberry jam. Pleasant but doesn't go anywhere. Medium bodied for a cab
Pretty middle of the road and would be a BBQ crowd pleaser. Pleasant enough but you won't remember it in a week.
A competent office drone who dreams of other things.
Monday morning… black suit… blue shirt… 7am train commute.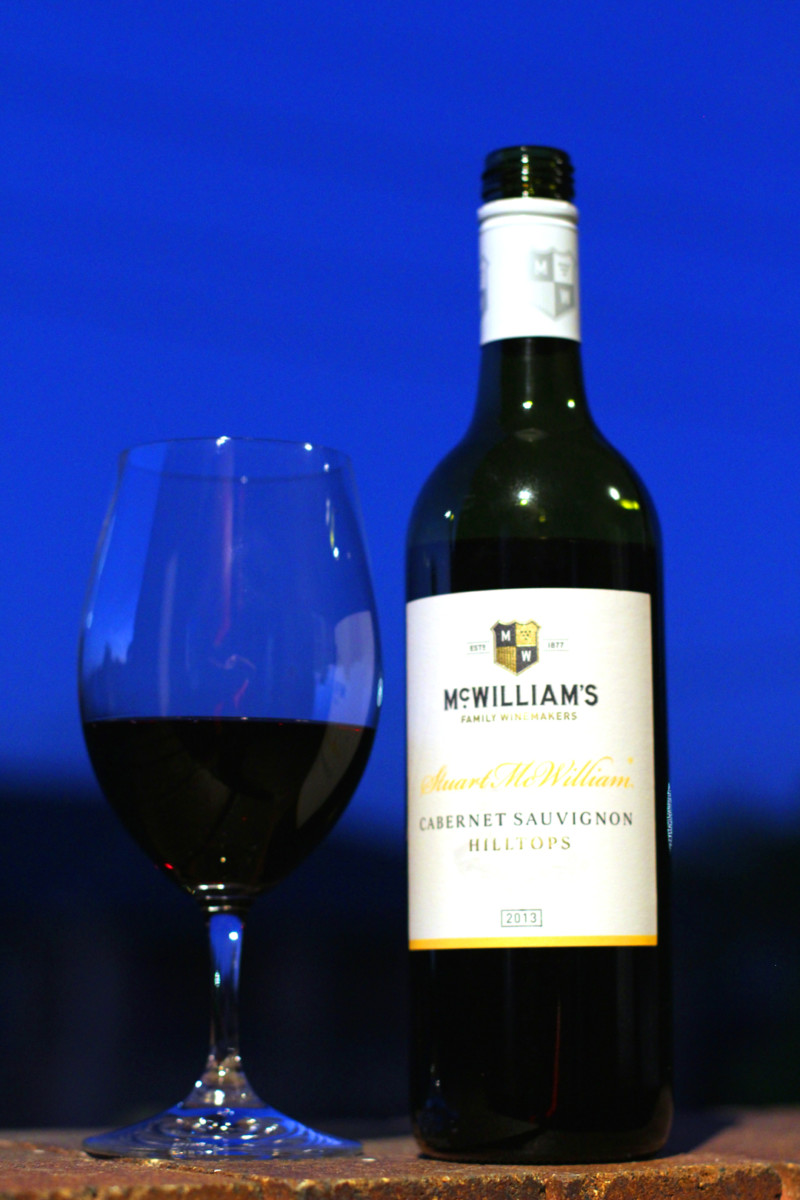 Other Infomation
Cabernet Sauvignon Hilltops
Alternate years - Reviews of a different vintage
Second opinion - More reviews for this wine