The Quest Shiraz Cabernet from Chalice Bridge
The Wine Review:
A rainy stormy day put me in the mood for a red. i had some stored away at home but did not have anything assignment related. Look at my dedication to alcoholism.
Tonight the ridiculous Sydney summer storms have put me in the mood for a red (despite the humidity) and I picked this interesting looking label at my local Cedar and cigar one the aroma Black Berry/Currant with a fairly firm tannic structure. Very subtle earth, toasty, tobacco notes but predominantly fruit dominant.
Uncomplicated, dependable and does the basics well. A classic fighter/tank in a hack and slash role playing game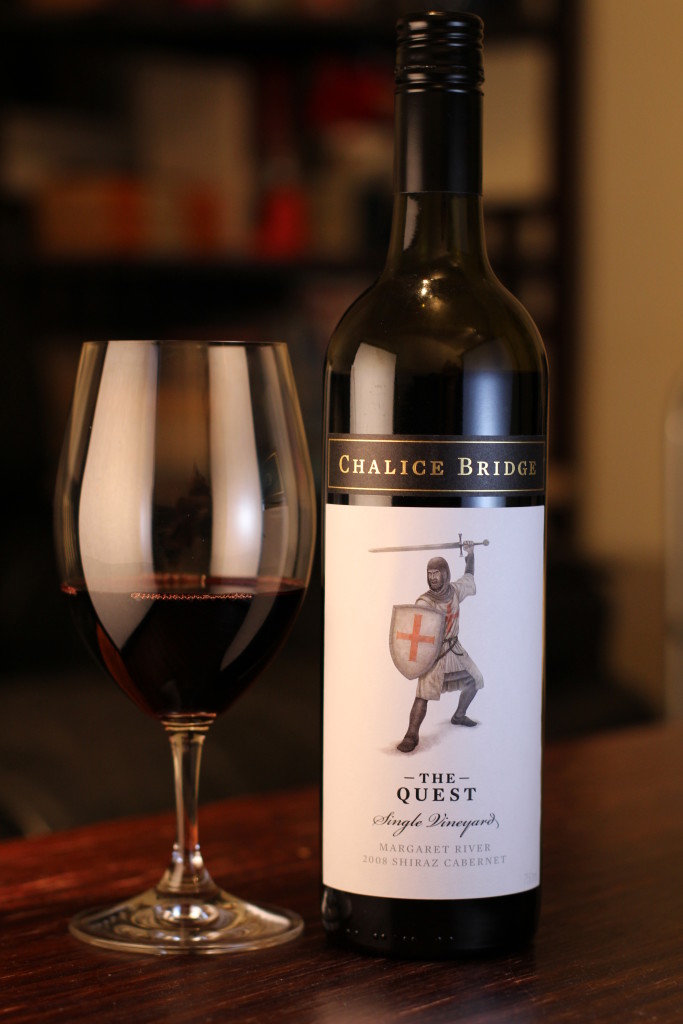 Other Infomation
The Quest Shiraz Cabernet
Alternate years - Reviews of a different vintage
Second opinion - More reviews for this wine