La Boheme Act Four Syrah Gamay from De Bortoli
The Wine Review:
I was very impressed with the "Act 3" Pinot Gris (and Friends) from De Bortoli and when I saw this Syrah Gamay at the bottleshop I thought it would be worth a go.
An interesting blend and fantastic label design? It is not too hard to pique my interest.
A: Fragrant red fruit, strawberry cherry perfumed and floral and spice
T: Young bright acidity (from the Gamay?), savoury and spicy followed by a sweetness on the mid palate and finishes with dry powdery tannins.
A rollercoaster ride of sweet and savoury. The turbulent girlfirend you had in your youth when you argued more than anything but could not help it.
Emotions, rebellion and hormones.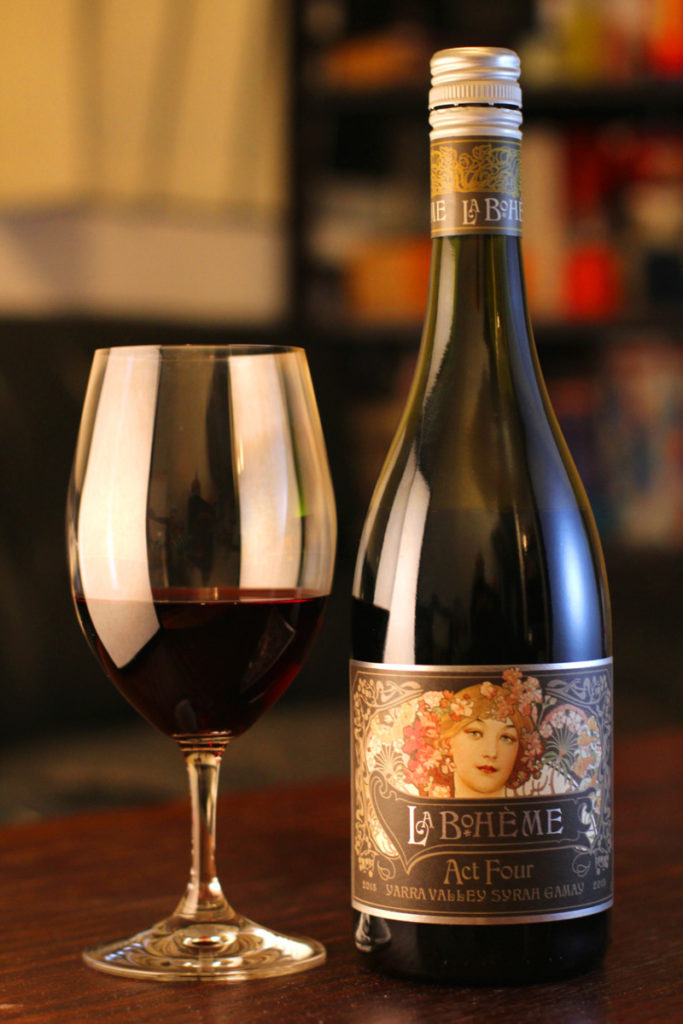 Other Infomation
La Boheme Act Four Syrah Gamay
Alternate years - Reviews of a different vintage
Second opinion - More reviews for this wine