Stone Dwellers Shiraz from Fowles Wine
The Wine Review:
With the Dan Murphy's monthly 2 for 1 special, I have been getting used to crowd pleasing, big and bold, value for money reds.
So I was quite surprised this month when a Victorian cool climate Shiraz (RRP $21.99, 2for1 works out to be $11 a bottle) showed up.
A: Cherry with a bit of red fruit influence. Pepper and kirsch
T: Tart cherry then moves in to savoury cured meat flavour and finishes on a clean blackberry note.
Tannins are nicely integrated in a medium bodied elegant style.
I found the initial cherry tartness confronting at first but after a bit of time in the glass it calmed down.
The barreling drop on a rollercoaster followed by the slow pull into the station as your adrenaline and breath return to normal.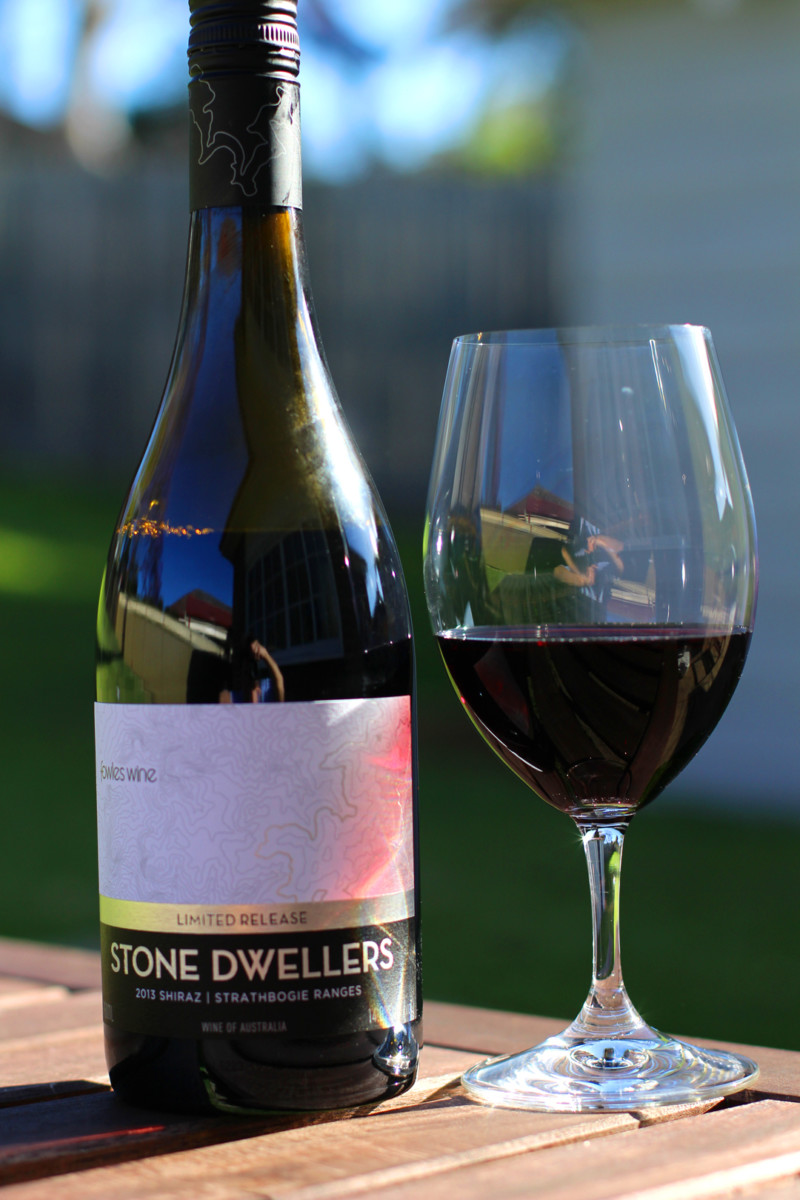 Alternate years - Reviews of a different vintage
Second opinion - More reviews for this wine