Shiraz Viognier from Lark Hill
The Wine Review:
This was our find of the year having never heard of Lark Hill before. We are now big fans of this winery!
A: Apricot tang and dark fruit
T: Blackberry, Blueberry first. The Viognier holds up the dark fruit through the mid and ends a bit peppery. Bright and tangy acidity 3/4 of the way through. Tannins creep up at the end and poke you in the ribs
A bright, perfumed and cheeky wine.
The manic pixie dream girl who lifts you out of the mundane routine of existence.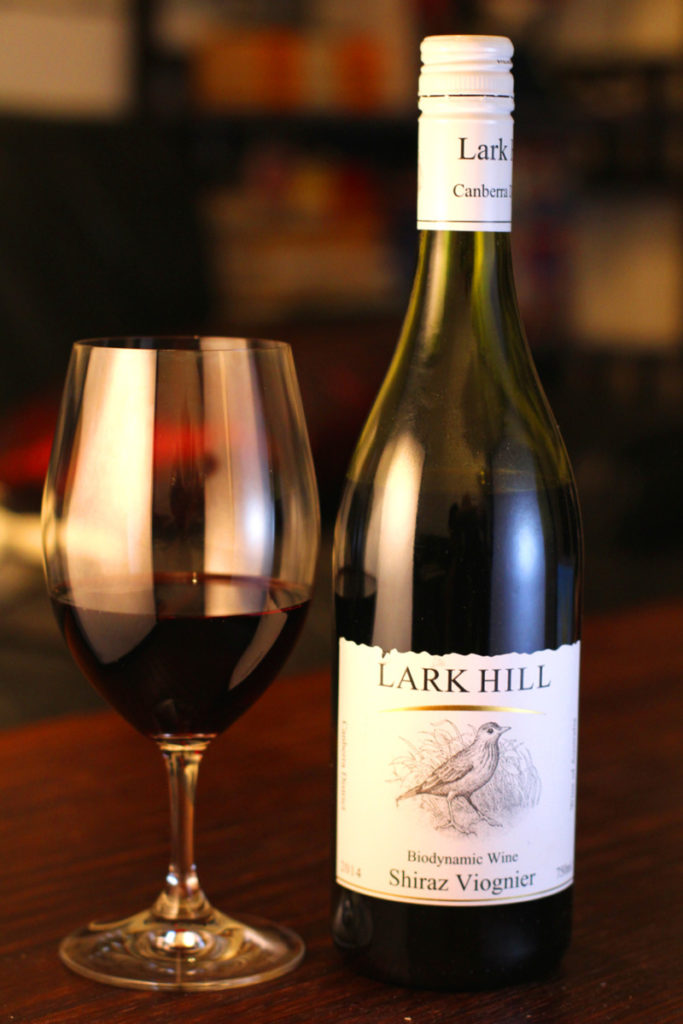 Alternate years - Reviews of a different vintage
Second opinion - More reviews for this wine