Pinot Noir from Le Chat Noir
The Wine Review:
I picked this one because I walked into a bottle shop close to closing time and they did not have clearly marked sections for their varietals. In essence this was the only Pinot Noir I could easily find in the store and wanting something for Assignment 4. I also thought since it's French and has a pretty cool label that I'd give it a go.
Nose: Red fruit and touch of oak and spice.
Palate: Red fruit with soft round mouth filling tannins on the front with a medium acid level on the mid. Slight earthy quality.
Simple easy drinking and completely unpretentious. Like a French Bistro.
Drink while watching a movie or by the glass at a pub. The equivalent of a session beer, I could put a straw in the bottle and suck this down.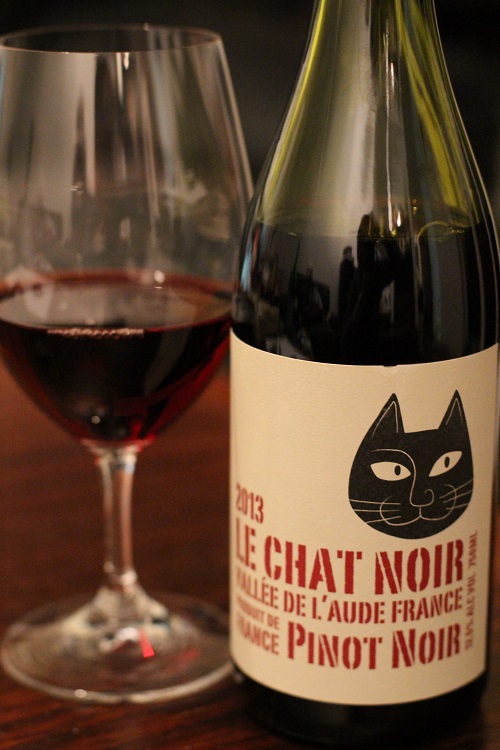 Alternate years - Reviews of a different vintage
Second opinion - More reviews for this wine