Simpatico Shiraz from Marius Wines
The Wine Review:
The wine has a dark red colour and a clean clarity. It has a lovely touch of vanilla oak on the nose.
The aroma also gives off a smell that's like fresh made carpentry with new lacquer finish with a mix of inky, gummy, dense fruits.
Taste wise, it is very smooth and silky with well integrated tannins present from mid to end. Although young, it feels very polished as a big plummy wine. It also has rich chocolate flavours with a bit of honey and eucalyptus.
For the price it's a bit of a bargain and does well against other big name McLaren Vale Shiraz's. It's a wine that does bold simplicity very well and has you reaching for more.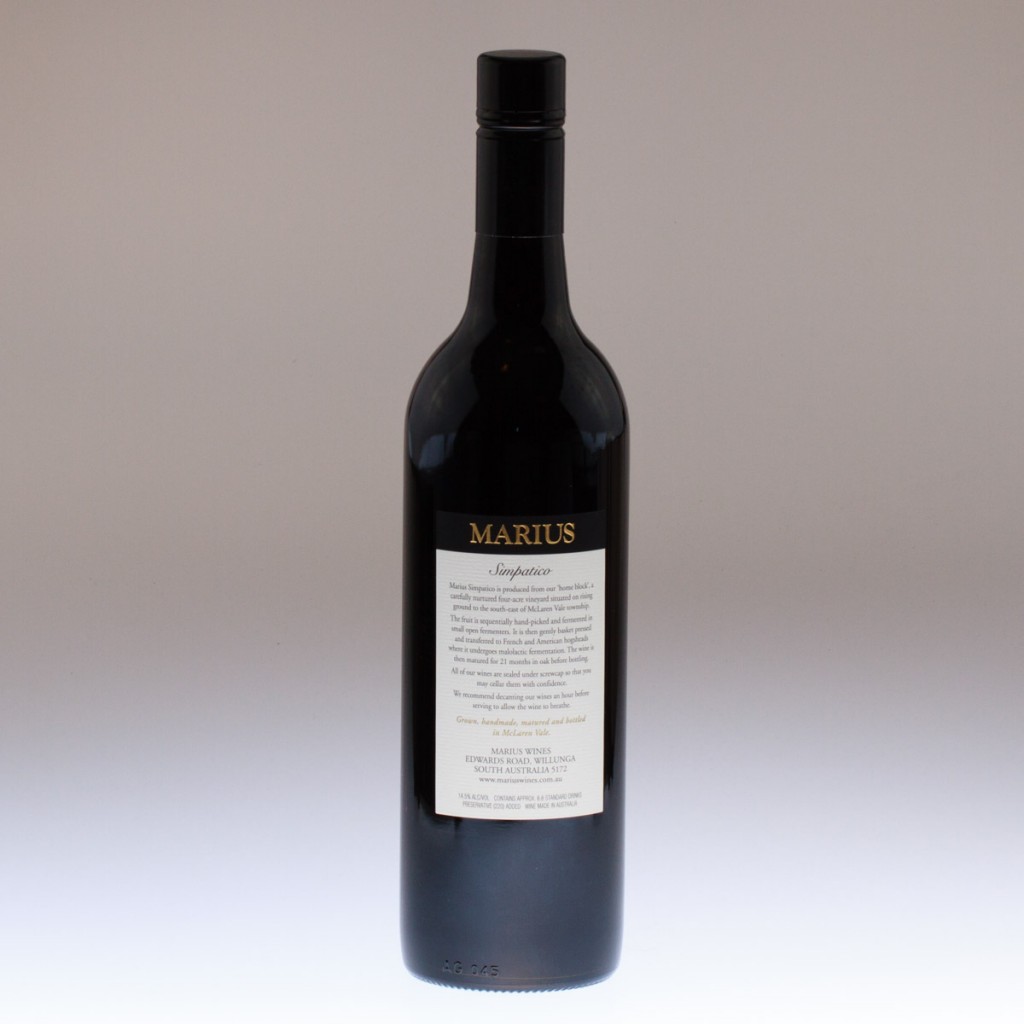 Alternate years - Reviews of a different vintage
Second opinion - More reviews for this wine