The Boxer from Mollydooker Wines
The Wine Review:
Mollydooker is a winery known for producing big ball-busting reds, lots of fruit and high alcohol content. The Boxer fits right in the family with big punchy fruit and 15.5 % ABV.
Straight out of the bottle it gives an aroma of strong oak (vanilla & cinnamon) and alcohol. After swirling and airing it a bit in the glass, it leaves a jammy cordial-like aroma. The distinct Shiraz fruit nose is slightly hidden underneath and the alcoholic fumes "dilutes" a bit of the fruity smell. In addition, it has a little minty eucalyptus and spicy licorice. The aroma reminds me of a leathery Grenache. On the palate it has fine tannins and has a Grenache-like taste. It's quite syrupy and "candy-like". Mixed with the high octane alcohol, it's like a dangerously sweet, easy-to-drink cocktail that will have you buzzing before you know it.
This wine's Marvel character: She-hulk. Not normal but has alluring characteristics, hits like a truck.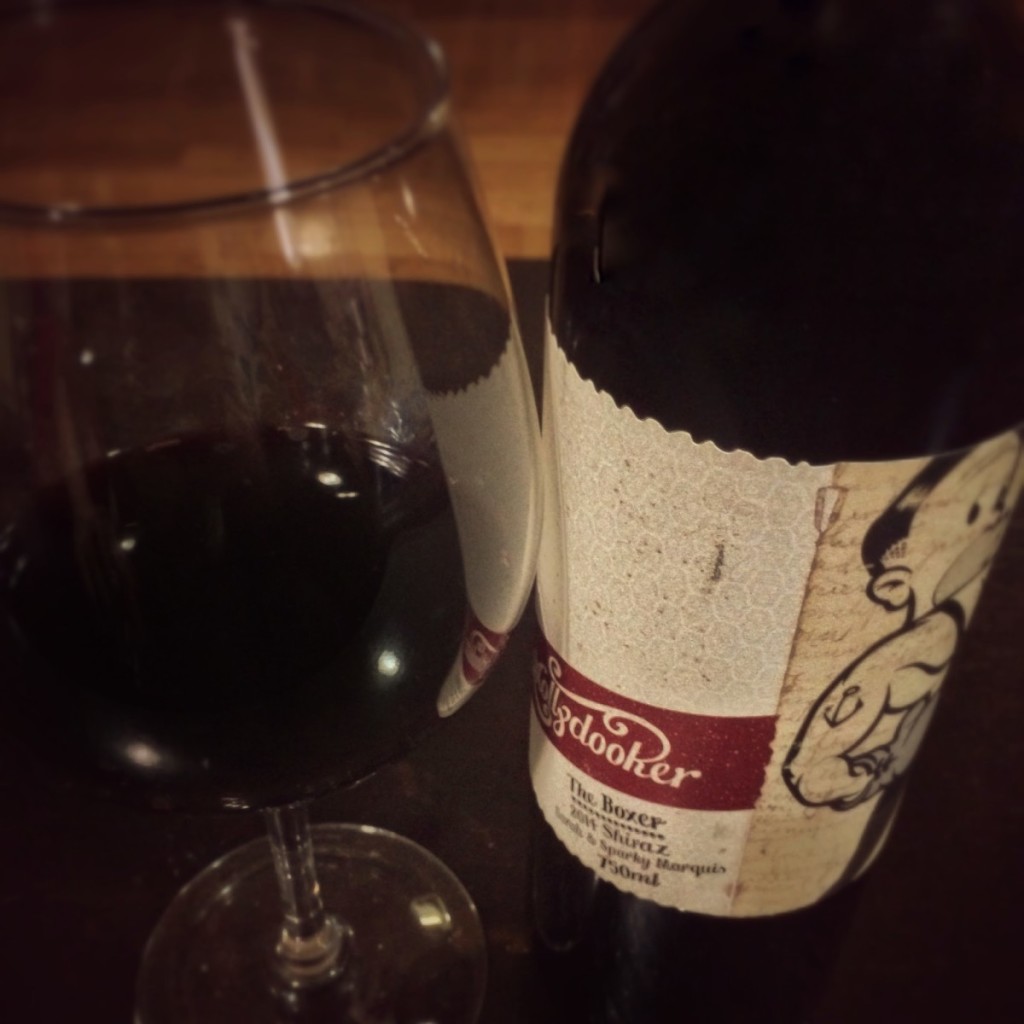 Alternate years - Reviews of a different vintage
Second opinion - More reviews for this wine