Claim 431 Vineyard Pinot Noir from Mud House
The Wine Review:
Picked this one because I wanted to look into Pinot Noir's from Central Otago. Also I loved the contrast of the name 'Mud House' and how classy the bottle looked
Silky smooth tannins Cherry Sweet, tartness and slight oak underpinnings are very nicely balanced. Tannins are incredible rounded soft and silky Has a nice balance of sweet, acid and earth like a good Thai stir-fry.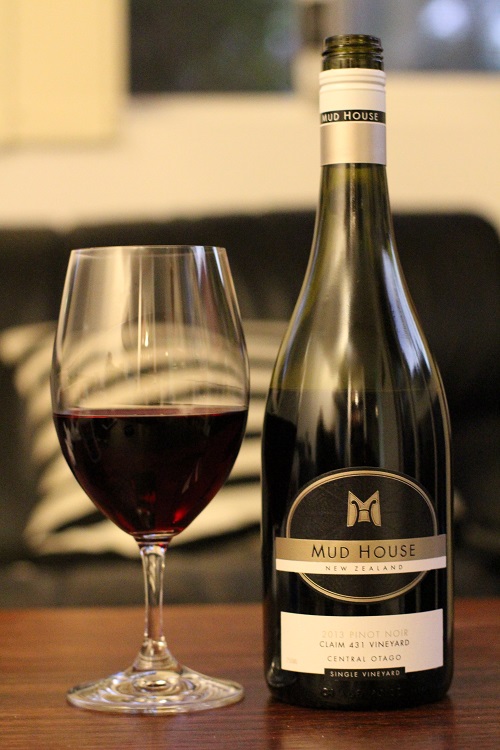 Other Infomation
Claim 431 Vineyard Pinot Noir
Pinot Noir (Clones 777, 115, 667, 5, Abel)
Alternate years - Reviews of a different vintage
Second opinion - More reviews for this wine