Koonunga Hill Cabernet Sauvignon from Penfolds
The Wine Review:
I'm fairly biased against Penfolds stuff but this was left over unopened at a WineChatty BBQ and was pressed on me to take home.
Free alcohol? Hard to say no…
Aroma: Fruity, mainly blackberry
Taste: Super fruit forward and sweet on the front. Has some acidity on the mid which carries the sweetness. Ends with some solid mouth drying tannins which continue to accumulate with subsequent glasses
Simple and straightforward but overbearing with the fruit.
That annoying party guest who is friendly and polite enough, but laughs abrasively at their own jokes.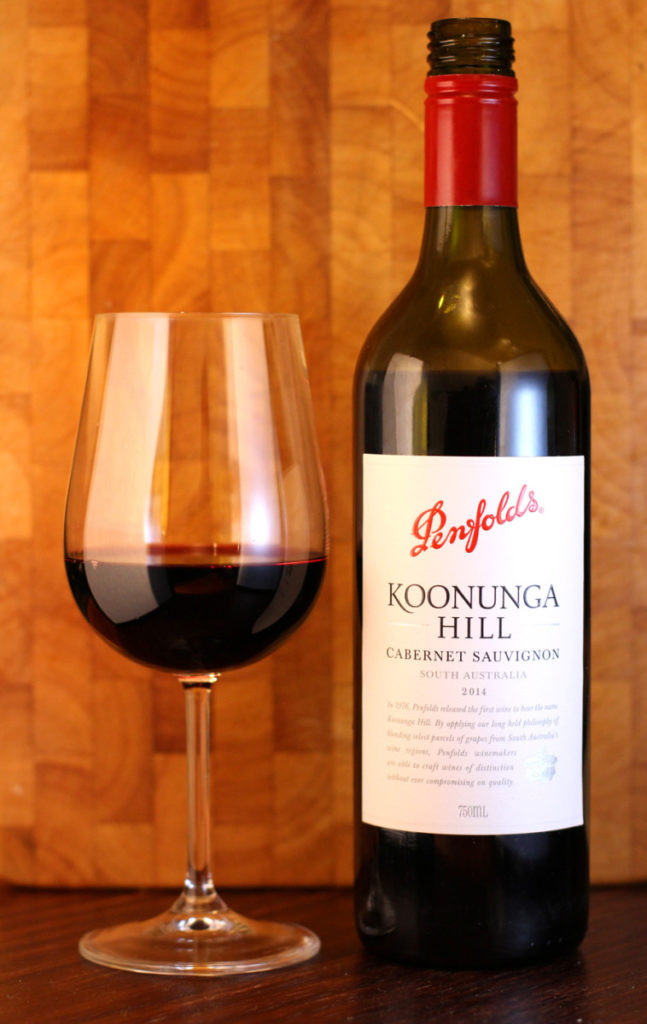 Other Infomation
Koonunga Hill Cabernet Sauvignon
Alternate years - Reviews of a different vintage
Second opinion - More reviews for this wine