Frugal Farmer from Rockford
The Wine Review:
The Frugal Farmer lives up to its name by being made from the skins of the Alicante Bouchet (after running off the juice) and fermented with Grenache and Mataro. Props to Rockford for not letting anything go to waste and purposefully using the skins in a second wine.
The wine itself has a crimson red colour that is quite appealing. The nose has a bit of the leathery smell that I generally associate with Grenache, but in this case it doesn't detract from the dark fruits, it's also is a little minty at the end. On the palate it has a smooth texture, tingling acids, and some fine tannins. The taste is pleasant although a little short on length. Quite an easy one to drink with pizza or at a BBQ and pretty good value.
Key Wine Descriptions:
Lively Eucalyptus Clove Accessible,Leathery Smooth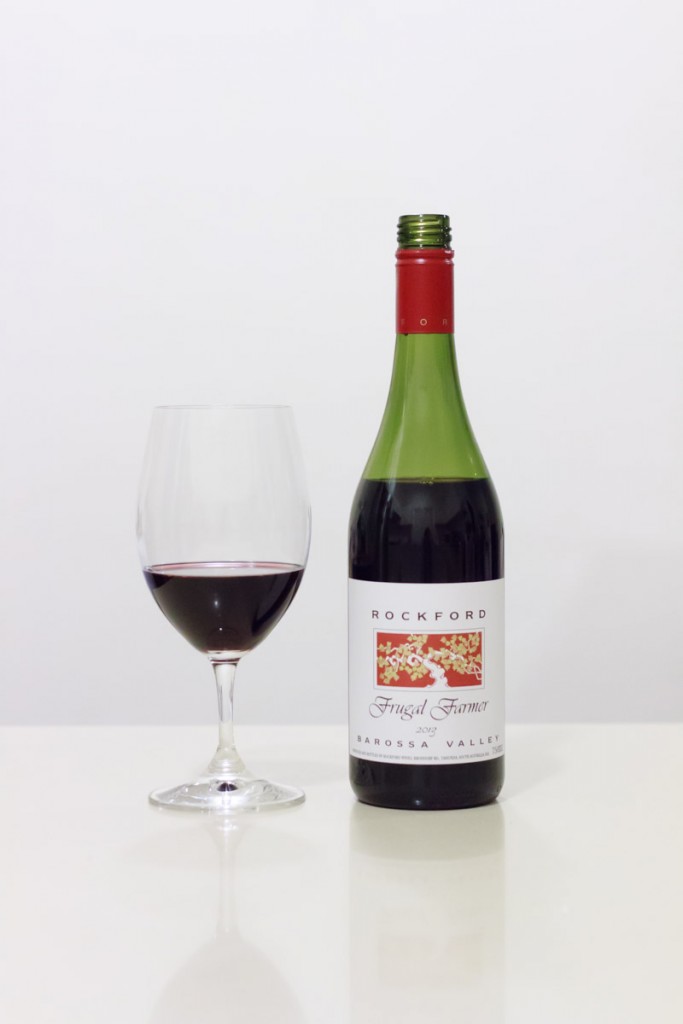 Other Infomation
Alicante Bouchet, Grenache, Mataro
Alternate years - Reviews of a different vintage
Second opinion - More reviews for this wine