Bin 555 from Wyndham Estate
The Wine Review:
I drank a ton of this during my university days and the wine assignment gave me a reason to make a nostalgic return to my old stomping grounds.
Powerful dark fruit with a savoury edge but the flavours are over the top. I'm not one for food matching but this is a perfect BBQ wine drunk over the grill. The flavours are so strong on this that I think this wine is a bulletproof match with food. I ate a tablespoon of Nutella (don't judge me) and this did not affect the Bin 555 at all. Drink this with BBQ ribs, pizza… anything you like really. For $11 you can't complain.
This was quite a hit of nostalgia for me. Like finding out your high school crush is still hot.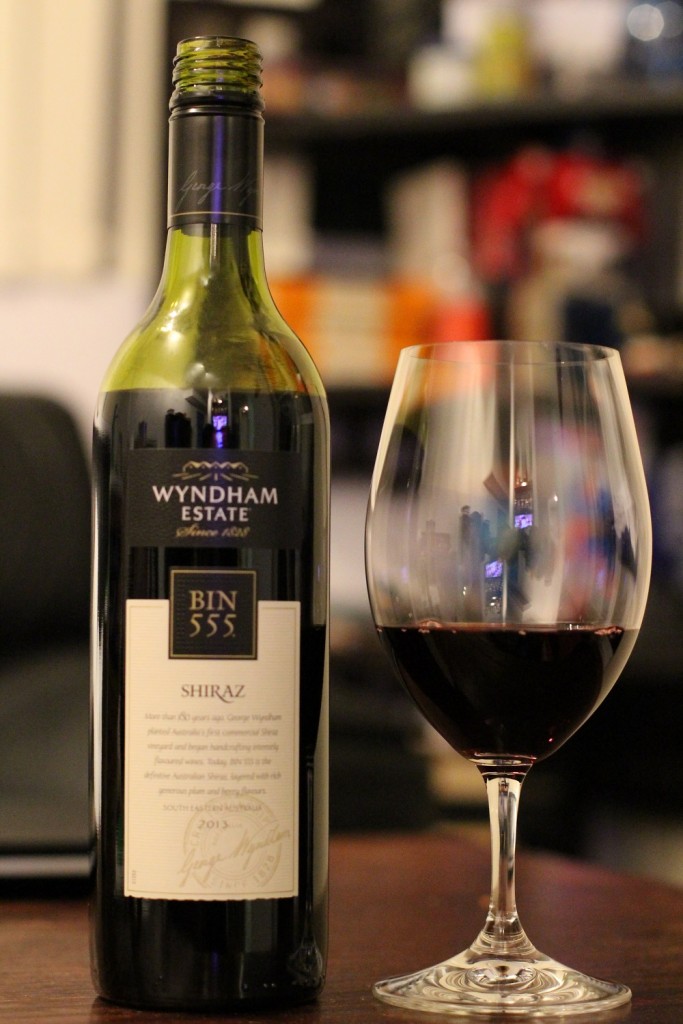 Alternate years - Reviews of a different vintage
Second opinion - More reviews for this wine