Shiraz Viognier from Yering Station
The Wine Review:
Lately (being influenced by #WinechattySam) I am developing a taste for Shiraz Viognier (despite having trouble pronouncing "Viognier") and wanted to give this one from Yering Station a try while out to dinner tonight.
Lean elegant and slightly peppery on the end. The Viognier gives a lovely undercurrent on the aroma and the length. Like wearing underwear fancier than the fancy suit you got on.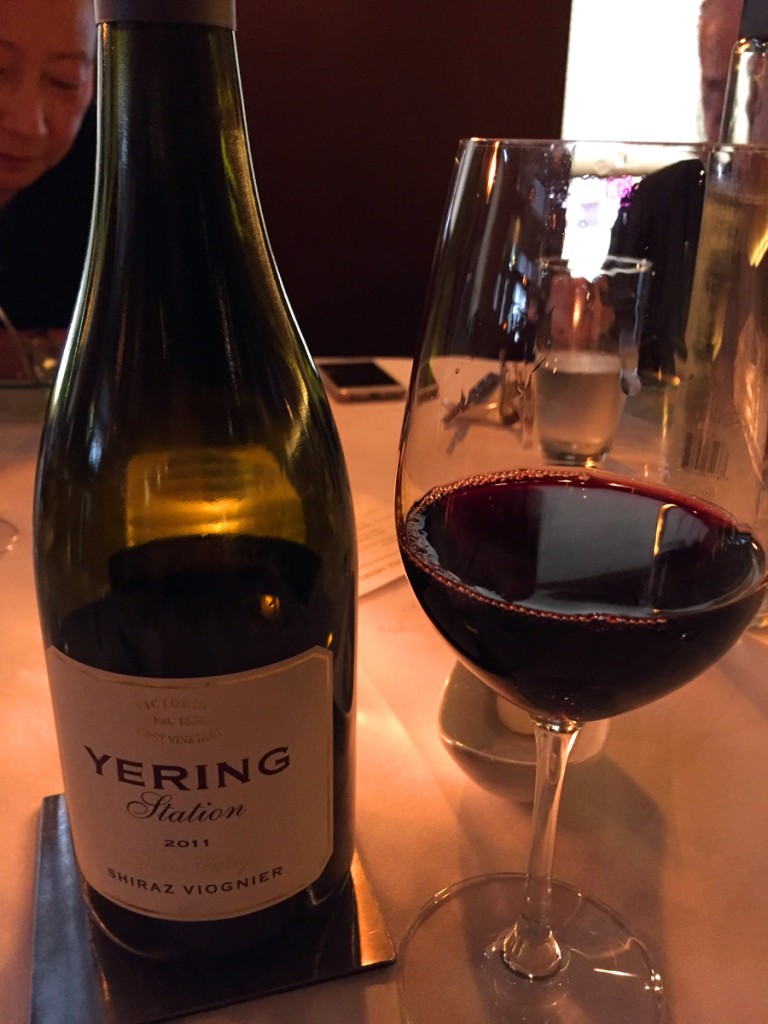 Alternate years - Reviews of a different vintage
Second opinion - More reviews for this wine