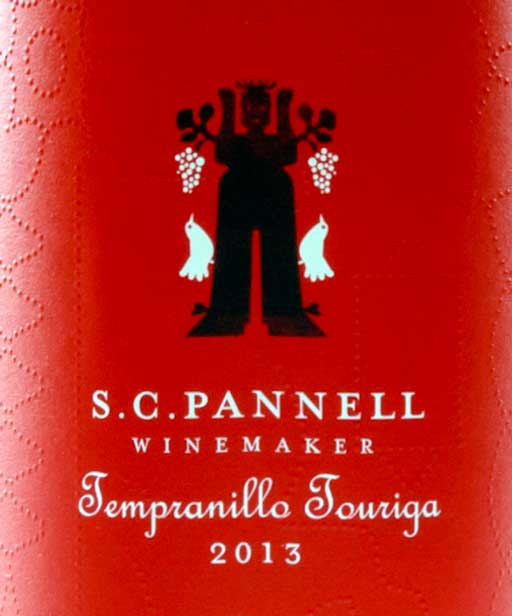 Tempranillo Touriga from S.C. Pannell
The Wine Review:
This wine is an uncommon (for Australian wines currently at least) blend of a two varieties originating from Europe. A Spanish (tempranillo) and a Portuguese (touriga) variety. This wine has a dense, dark purple colour. The nose has a minty chocolate tone that is rich in dark fruits with a hint of leather. As you can tell by the key descriptions below, it's quite interesting in its taste profile. Initial taste is quite dense in fruit and savory. Chalky tannins are present, and ends with a slight eucalyptus finish. Could use a little more time to settle a bit. Well priced and good value, worth a pick especially if you want to try something out of the norm from South Australia.  
Key Descriptions:
Dense,Rich Biscuit Dark Fruit,Fleshy,Plumy Eucalyptus Minerality Earthy,Fleshy,Leathery Chewy,Firm,Round
Notes from the winemaker:Fermentation The Tempranillo and Touriga parcels were hand-harvested, crushed and traditionally vinified in small open top fermenters. Temperatures were maintained between a minimum of 15°C and a maximum of 34°C. Fermentation length was 10-11 days, during which time the cap was hand plunged and pumped over. Maturation 7 months in 500 litre mature 5-6 year old French oak puncheons with 20% in new oak.
Other Infomation
McLaren Vale, Barossa Valley
Alternate years - Reviews of a different vintage
Second opinion - More reviews for this wine